BVNA Congress 2020 cancelled due to COVID-19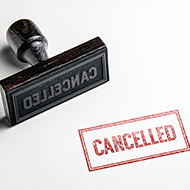 Organisers planning a virtual event in celebration of the veterinary nursing profession.
The British Veterinary Association (BVNA) has announced that the 47th BVNA Congress will not be taking place this year.

The announcement follows concerns raised in recent weeks by BVNA members, exhibitors and speakers about health and safety if they attended the event. Other said that their employers were not allowing them to travel to external events until after Christmas.

In a statement posted on its website, BVNA said that the final decision was founded on uncertainty facing large-scale events due to COVID-19 social distancing restrictions, as well as the health risks to BVNA members, speakers, staff and public.

But it is not all bad news. Congress organisers are planning a virtual event in celebration of both the BVNA and the veterinary nursing profession! More details are expected to be announced soon, but the programme is already set to include first-class keynote speakers, interactive workshops, live interviews, virtual networking and event social quizzes.

"This is the first time that the BVNA have not been able to hold our congress and it was an exceptionally sad decision to have to make, however, it is vital that we play our part in fighting the COVID-19 pandemic and put public safety first," commented BVNA president, Jo Hinde.

"However, we cannot let the occasion pass without marking it hence offering a weekend that celebrates all things vet nurse! Our congress has always been about more than just high-quality CPD; it's where the BVNA family get together with friends – old and new."

She continued: "We understand just how isolated and exhausted the veterinary community are feeling right now, and how this has negatively affected individual's mental health. As such, we want to provide an online space to facilitate those catch-ups, hear from inspiring speakers and most of all…have fun!

"I am very excited about the new event and hope vet nurses and the wider veterinary community can join us for what promises to be a fabulous time."