Researchers to collaborate on feline wellbeing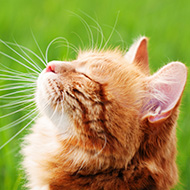 New iCatCare panels to further charity's holistic approach to cat welfare.
International Cat Care (iCatCare) has announced the launch of two new international panels that will further the charity's holistic approach to cat welfare.

The ISFM Academy of Feline Practitioners will comprise of vets from across the globe who have further qualifications in feline medicine or have specialised in disciplines that complement the focus of ISFM.

Members on this panel will discuss publications, investigate cases with colleagues, collaborate on research and forge meaningful links between vets in different countries to advance developments in feline medicine. Any vet that meets the requirements of the academy can join, and members are free to contribute however much they like.

The iCatCare Feline Wellbeing panel is being launched to accompany the Academy and aims to better understand and promote the mental wellbeing, as well as the physical health, of domestic cats. This panel will be made up of experts from across the globe, including some with professional backgrounds and others who specialise in some form in the mental wellbeing of cats.

The wellbeing panel aims to help people caring and working for cats in all settings to understand their behavioural emotional and cognitive capabilities and needs to be able to actively promote their mental wellbeing and ultimately protect their welfare.

To enable these discussions, iCatCare has also created the International Cat Care Community as a platform for the groups to communicate in separate, friendly, safe spaces.

ICatCare CEO Claire Bessant said: "By working together, gaining input from great people and enabling all those who work with cats to grow their expertise, iCatCare can deliver on its mission to create a world in which each cat's life experience will be as good as it can be".