MPs back animal cruelty sentencing reforms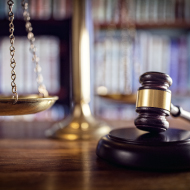 'Loder's Law' will increase maximum jail term from six months to five years

People who abuse animals could soon face up to five years in prison after the government announced its support for the Animal Welfare (Sentencing) Bill.
West Dorset MP Chris Loder introduced the Animal Welfare (Sentencing) Bill in Parliament on Wednesday (5 February). The Bill - also known as 'Loder's Law' - will see maximum prison sentences for the most serious cruelty cases increase from six months to five years.
The Bill will receive its second reading on Friday, 12 June. If passed, it will come into effect two months after it receives Royal Assent. Mr Loder, who is an advocate of high animal welfare, says that his dog Poppy is part of his inspiration for the Bill:
"I was shocked to learn that in 2019 the RSPCA investigated more than 130,700 complaints of cruelty against animals and secured 1,678 convictions. I believe tougher sentencing will act as a greater deterrent against the worst examples of animal cruelty," he said.
"We are renowned as a nation of animal lovers and Britain needs to lead the world on animal welfare legislation. Indeed I rescued my own dog Poppy; a springer spaniel, who was abandoned as a puppy at the roadside, and she is part of the inspiration for me introducing this Bill."
A 2017 government consultation revealed 70 per cent of people supported proposals for tougher prison sentences. If the Bill is passed, courts will be able to take a more stringent approach to cruelty to domestic pets or the gross neglect of farm animals.
Environment secretary Theresa Villiers said: "There is no place in this country for animal cruelty, which is why I am delighted the Animal Welfare (Sentencing) Bill is being introduced to parliament to raise prison terms for the worst abusers. It is a crucial piece of legislation which will help deter criminals and will ensure robust and appropriate action is taken if they are found guilty.
"I want to thank Chris Loder MP and all those who have campaigned for this Bill, for introducing it today. The Government will continue to support it as it makes its way through Parliament. This Bill builds on all the work this government is doing to raise the bar on animal welfare even further, including our forthcoming consultation on ending excessively long journeys for live animals and call for evidence on the welfare of primates as pets amongst others."