Poland and Germany discuss measures to contain ASF spread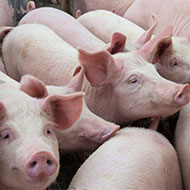 Ministers considering border fences and increased hunting

Following the discovery of African Swine Fever (ASF) just 12km away from the German border, Poland and Germany are now in discussions to prevent further spread of the disease, including the erection of border fences and the increased hunting of wild boar.

According to Reuters, Germany's agriculture minister Julia Klockner met with Poland's agriculture minister Jan Krzysztof Ardanowski in Berlin last week to discuss measures to jointly curb the outbreak.

Germany has already relaxed some restrictions on wild board hunting, but the ministers are reported to be considering a "drastic reduction in the wild boar density, for example through shooting as an effective preventative measure."

Ministers are also said to be discussing a fence along the border of Poland to prevent infected will boar from entering Germany. 

The World Health Organisation for Animal Health (OIE) notes there were 55 outbreaks of wild boar in Poland in December, including some cases that were close to the German border.

As Europe's biggest pig producer and a major exporter of pork, the German Ministry states that 'an incursion of ASF into Germany would have severe implications for the animals as well as for the economy. An incursion into the wild boar population would be critical since possibilities to control the disease are limited.' 

The German states of Saxony and Brandenburg have already put up fences also the Polish border to stop wild boar from roaming into Germany.
German ministers are also considering new regulations allowing temporary anti-wild boar fencing to be set up to cordon off an area should a case occur.