Humane slaughter of wild fish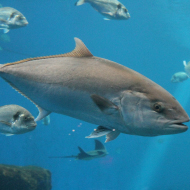 Funding to encourage development and adoption of humane methods
Billions of fish are caught for food every year – the vast majority of these fish are not stunned before killing, and there is good evidence that many wild-caught fish may experience significant suffering between the time they are captured and their death.

The Humane Slaughter Association (HSA) has announced funding of up to £200,000 to support a systematic review and feasibility study into the stunning or killing of wild-caught fish in commercial fisheries. It hopes to encourage the development and adoption of humane slaughter methods.

The specific aim of this research is to investigate the feasibility of the development and use of methods of humane stunning or stun/killing for wild-caught fish in order to minimise pain or distress in commercial fisheries. The work should also consider the sustainability of such methods – economic, environmental, ethical and social considerations, including practicality.

The research is expected to consist of three major components:

an overview of the worldwide wild-capture fishing industry
a systematic review of any existing relevant research into the stunning of wild-caught fish
a feasibility analysis of which fishing system, species of fish, geographical fishing area is most likely to be amenable to the adoption of routine stunning of wild-caught fish.
Applications should be made via the HSA website. The deadline for receipt of applications is the 10 January 2020 with the aim of making an award by April 2020.