Humane Slaughter Association student scholarships open for applications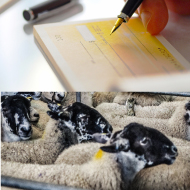 Projects aimed at improving the welfare of food animals
Applications for the Humane Slaughter Association's student/trainee Dorothy Sidley Memorial Scholarships are now open.

The Scholarships provide funding to enable students or trainees in the industry to undertake a project aimed at improving the welfare of food animals during marketing, transport and slaughter. The project may be carried out as an integral part of a student's coursework over an academic year, or during the summer break.

The deadline for applications is midnight on the 28 February 2020. To apply and for further information visit www.hsa.org.uk/grants or contact the HSA office.