UFAW Student Scholarships open for applications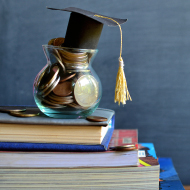 Scheme enables students to persue their animal welfare interests
Applications to the 2020 Animal Welfare Student Scholarships, run by the Universities Federation for Animal Welfare (UFAW), are now open.

The Student Scholarship scheme enables students to pursue their animal welfare interests and provides an opportunity to conduct relevant research projects. Students undertaking courses in the biological, psychological, agricultural, zoological or veterinary sciences are invited to apply. Applications are also open to students in other disciplines interested in conducting a project in animal welfare.

Further details about the scholarship and an application can be found on the UFAW website. The application form must be submitted to UFAW by 28 February 2020.