British Airways announces launch of new animal welfare policy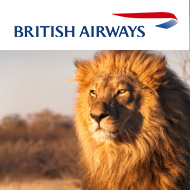 Airline removes all attractions featuring captive wild animals from its website

British Airways Holidays (BA) has announced the launch of a new animal welfare policy that will allow customers to make fully informed decisions when booking holidays. 

Developed in partnership with international wildlife charity Born Free, the policy outlines BA's policy concerning wildlife. It will see the travel company commit to never promoting the captivity of wild animals and discouraging its hotel partners from doing so.
Since the launch of the policy, all attractions featuring captive wild animals have been removed from BA's website. While the airline will continue to offer rooms in hotels that keep wild animals onsite, customers will be unable to book any tickets for animal attractions.

BA notes these hotels will be labelled clearly as keeping wild animals onsite to allow customers to make an informed decision when booking their holiday.

"Our customers tell us they have concerns about wild animals being kept in captivity, and increasingly see animal performances in particular as outdated," explained Claire Bentley, managing director of British Airways Holidays.

"We are delighted to have worked with Born Free to develop our new strategy which allows our customers to make more informed choices and we are contacting all our hotel and attraction partners about our new approach."

The policy comes as Born Free launches its new local alert system, allowing customers the opportunity to report captive animal suffering. Supported by British Airways Holidays, Raise the Red Flag will also raise awareness of destinations animal lovers may want to avoid, both in the UK and overseas.

"We are delighted that as part of our new and exciting partnership, British Airways Holidays has committed to supporting both the creation of a new sanctuary space for rescued wild animals and to support our new initiative Raise the Red Flag," said Dr. Chris Draper, head of animal welfare and captivity, at Born Free.

"Raise the Red Flag allows members of the public to make Born Free aware of captive wild animal welfare concerns while equipping people with the tools to take action. It's the first time any major travel company has truly supported an active initiative to help wild animals and we applaud British Airways Holidays for taking this bold stance."