Vets confirm first Alabama rot case in East Anglia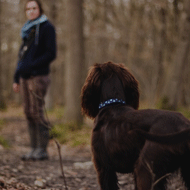 Disease proves fatal for recently-holidayed dog in Manningtree
Vets have confirmed a fatal case of Alabama rot in a dog in Manningtree. It is the first time the disease has been detected in East Anglia.

The dog was taken to the Brantham branch of Highcroft Veterinary Practice. Vets noted that the dog had recently holidayed in an area where previous Alabama rot cases have been confirmed.

In a Facebook post, the practice said: 'Whilst the cause of this condition remains unknown and thus the incubation period… no one can know whether the condition was contracted locally or whilst the dog was on holiday.

'Although an environmental trigger is suspected as a factor in this disease, it is important to point out that this has not been confirmed.'

Anderson Moores Veterinary Specialists said the case in Manningtree, along with a recent case in Devon, brings the total number of confirmed cases to 188 since 2012. There have been 13 cases so far this year.

Dogs affected by the disease usually have skin lesions on the lower limbs or mouth/tongue, before developing kidney failure. It is thought the disease is picked up on the paws and legs on muddy walks.