US professor warns UK to maintain welfare standards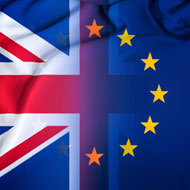 Debate explores farm animal welfare post-Brexit

An eminent US professor has warned the UK not to dilute its high animal welfare standards in order to secure trade deals with the US.

Jim Reynolds, professor of large animal medicine and welfare at the Western University of Health Sciences in California, was speaking during a debate at the Animal Welfare Foundation's annual discussion forum in London.

Along with other speakers, he argued that vets play a key role as advocates for animals, even if this requires speaking uncomfortable truths about issues such as tail docking and beak trimming.

According to a report by Vet Record, he argued that US livestock vets do not speak out enough about animal welfare issues, and as a result, welfare is less consistent than the UK.

Mr Reynolds added that maintaining the UK's current standards in any post-Brexit trade deals could help to pressure the US to change its own.

"Our system has changed over the years from a supply management system to a commodity-based system in which the profit margins are low … so America's looking desperately to export low-value products.
"That's how we make money. Keep your high-welfare, high-value products because that's something we can attain to. Our welfare programmes come from here (the UK) to us."

However, he argued that while the UK had high welfare standards, the issue is confidence - whether animals are represented in all circumstances and whether assurance schemes took into account the lives of the animals.