Defra investigates Natural England over general licences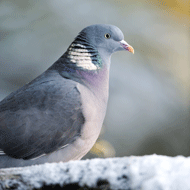 Call for evidence to explore impact of decision to revoke

Defra is investigating Natural England's recent decision to revoke general licences for shooting 16 wild bird species.

Natural England made the decision to scrap the general licences with 36 hours notice last month, after a legal challenge from the group Wild Justice in February.

Environment secretary Michael Gove announced that he will be taking over the ultimate decision making powers for general licences. A call for evidence on the impact of revoking the licences was also launched.

In particular, Defra is hoping to gather information on the implications for the protection of wild birds and the impacts on crops, livestock, wildlife, disease, human health and safety and wider nature conservation efforts.

Wild Justice, which is comprised of Chris Packham, Mark Avery and Ruth Tingay, launched a legal challenge against the licences in February, asserting that birds could only be killed under certain legal conditions, but Natural England had not satisfied itself that those conditions were being met before issuing general licences.

In April, Natural England revealed it would revoke three general licences from 25 April, prompting concern from farmers about protecting crops and livestock from predation. Following the revocation of the licences, naturalist Chris Packham received death threats and suspicious packages to his home.

Defra's call for evidence closes on Monday 13 May, after which the secretary of state will take a week to consider the evidence gathered, before making a decision.