New learning resource for brachycephalic breeds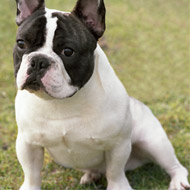 Resource provides peer-reviewed literature and advice

A new online resource for Brachycephalic Obstructive Airway Syndrome (BOAS) has been launched by the Kennel Club.

Available on the Kennel Club Academy, the resource provides free and accessible education to those with an interest in BOAS. It also includes research being undertaken at Cambridge University with brachycephalic dog breeds.

"Brachycephalic breeds require experienced owners and this resource will allow viewers to make an informed decision as to whether these breeds are right for them and will alert them to what they should be looking out for when buying a dog," said Caroline Kisko, Kennel Club secretary.

In recent years, breeds such as the pug and French bulldog have seen a surge in popularity. The trend, fuelled by celebrities and advertising, has led to many owners purchasing puppies on a whim - unaware of what is abnormal and the consequence of symptoms associated with 'cute' features.

The online learning resource includes an educational film explaining the steps being made in brachycephalic research through surgical intervention, diagnostic measures and genetic markers.

Funded by the Kennel Club Charitable Trust, the film also highlights the importance of seeing puppies with their parents. It gives advice on how to observe the health and breathing of the parents, and the importance of health testing. It also features case studies of owners, who bought a puppy without knowing the health history of the parents, and the consequences this had on their dog's quality of life.

In addition to the film, the resource provides written information such as peer-reviewed scientific literature and advice from breed clubs, councils and canine charities.

The Kennel Club hopes the information will give those within the veterinary profession - from students to well-established professionals - the tools to diagnose BOAS before it progresses into severe stages. Subscribers can test their knowledge with an online BOAS assessment.
Image (C) Diane Pearce Collection/Kennel Club Picture Library