Inherited dog disorders 'more widespread than thought'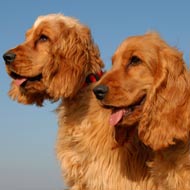 International team carries out the most comprehensive study yet

Inherited disorders in dogs may be more widespread than previously thought, according to a new international study.

Scientists from Genoscoper Laboratories Oy, in Finland, led the research in partnership with the University of Helsinki and the University of Pennsylvania. Their study is the most comprehensive of its kind to date.

The team utilised genetic panel screening to test just under 7,000 purebred dogs across around 230 breeds, for their predisposition to nearly 100 genetic disorders.

According to findings published in PLOS ONE, the researchers found 15 genetic variants known to be linked with disease in 34 dog breeds where they have not previously been documented in peer-reviewed literature.

One in six dogs in the study carried at least one of the tested risk variants in their genome, and one in six of the genetic variants tested were found in dog breeds that had not been reported to carry them before. Furthermore, the team say that several mutations often, but not always, caused the same condition in the additional breeds.

Senior author Dr Hannes Lohi from the University of Helsinki, said: "We noted that surprisingly many canine inherited disorders are actually more widespread than indicated by their original discovery studies, which opens up the door for several future scientific investigations."

Researchers believe their work provides support for the use of DNA multiplex screening for canine hereditary disorders, which represents 'a reliable and powerful discovery and utility tool for applications in veterinary diagnostics, genetic research and sustainable breeding.'

While stressing the importance of complex DNA-based information in progressing the health of purebred dogs, the authors added that this should be used alongside other established approaches.