Canine experts launch 'revolutionary' DNA test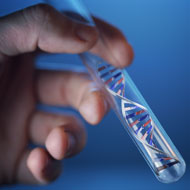 Tracks over 200,000 genetic markers
A canine DNA test, designed to be the most comprehensive pet genetic test on the market, is set to 'revolutionise' the genetic testing market.

Developed by leading experts in dog and consumer genetics, the Embark Dog DNA Test tracks over 200,000 genetic markers, giving an extensive overview of both genetic disease risk and heritable traits.

It is hoped the information will help dog owners understand their pet's health, plan for its future and provide the best possible personalised care.

Embark founders Adam and Ryan Boyko will describe their test at a South by SouthWest panel titled "Can Your Dog's DNA Transform Human Health and Ageing?" on Tuesday, March 15.

"As lifelong partners in pet health, we started Embark to develop platforms that allow pet owners to become involved in genetic research and to provide the breakthroughs from that research right back to those owners," said CEO Ryan Boyko.

"This holds great promise for taking science outside the lab, to make discoveries that impact animal, and likely human, health."

"Dogs were the first domesticated animal species, and have lived and worked alongside humans for over 15,000 years," added Dr. Adam Boyko, chief science officer and assistant professor of biomedical sciences at the Cornell veterinary college.

"Our canine friends are diagnosed with many of the same diseases as people and share our homes and environment. That makes them a particularly valuable model species for understanding cancer, immune disorders, behaviour and ageing."

Customers who join the waiting list at www.embarkvet.com will be among the first to buy the test when it becomes available next month.