Takeaways and alcohol fuelling pet obesity crisis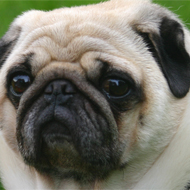 Charity reveals 'treats' given to pets
Chocolate, takeaways, and alcohol continue to fuel the UK's pet obesity crisis, according to leading vet charity, PDSA.

New figures reveal that over five million dogs, rabbits, and cats in the UK are being fed sugary, fatty and dangerous 'treats' every day.

Chips, crisps, cake, takeaway leftovers, chocolate and alcohol are just some of the items owners have admitted to feeding their animals. Furthermore, millions confessed to feeding their pets scraps as their main meal.

Now, as the PDSA launches its annual Pet Fit Club, the charity's vets are warning owners they could be drastically shortening their pet's life expectancy.

"As well as being high in calories, food like takeaways, cake, cheese, chips and crisps are high in fat and sugars which are bad for our pets' waistlines and teeth." said PDSA vet Vicki Markham-Jones. "Some owners even admitted to giving chocolate and even alcohol, both of which are poisonous to pets and can be fatal.

"The good news is that we can make a real difference, starting now. With the right food and regular exercise, it is easy to keep pets fit and healthy. Over the past 11 years, PDSA Pet Fit Club has helped transform the lives of some of the UK's most obese pets. Through the competition we have helped over 100 animals lose more than 63 stone and encouraged thousands more owners to make positive changes to their pet's lifestyle. Once again we are inviting owners with overweight pets to enter."

PDSA Pet Fit Club launched in 2005 and has already helped 74 dogs, 32 cats and 6 rabbits lose a total 63 stone 11lb. That is equal to over 400 bags of sugar, 6,500 tins of tuna, 7,000 sausages or four heavyweight boxers.

One colossal cat to benefit from the programme is ginger moggie Lucy, who had eaten and slept her way to an enormous 18.5lbs - over 70 per cent more than she should be.

Lucy's owner Vicky Wood was wrongly informed that Lucy was pregnant when she adopted her, so she kept her indoors and fed double portions.

Vicky said: "Because I was told she was pregnant I kept her indoors and gave her extra food as I thought she needed it. However, when the time came for her to give birth nothing happened. I took her to the vets and they said she wasn't pregnant."

"PDSA have recently advised me to put Lucy on a diet. I'm hoping to get her to lose some weight but it's going to be a challenge because she barely wants to move all day and doesn't want to go outside."

Owners can enter their pets at www.pdsa.org.uk/petfitclub. Entry forms are also available from PDSA pet hospitals, shops and Pet Hut superstores nationwide. The deadline for entries is Sunday, 6 March, 2015.