Mobile vets set to launch new association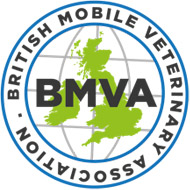 British Mobile Veterinary Association will launch this month
A new association for mobile vets is set to launch at this year's London Vet Show. The British Mobile Veterinary Association (BMVA) has been founded by two vets in response to the growing number of mobile practices in the UK.

Co-founder Amy Bergs said she hopes the organisation will raise awareness among pet owners and veterinary colleagues, of the services offered by mobile vets.

"Providing quality at-home veterinary care is rewarding but not always easy, often requiring skills and techniques that can only be gained through experience," she explained.

Therefore, the BMVA hopes to offer an important platform for sharing and building professional knowledge in this niche area.

"By bringing together many like-minded individuals into an official association and online mobile vet directory, we aim to increase awareness of this alternative type of veterinary care – a goal which will benefit not only our members but also the patients and clients that appreciate our services," Amy added.

In an increasingly convenience-driven society, co-founder Susan believes it is a "natural progression" to offer veterinary health care to patients in their own homes.

Having been a mobile vet for 10 years, she said she is "thrilled" to have seen a large year-on-year increase in new mobile practices around the UK. "It seems a logical step to organise the growing number of colleagues operating this rather atypical and alternative practice model in an official Association," she explained.

The official launch will take place on 19 November 2015 during London Vet Show. An inaugural AGM will be held followed by a networking dinner with mobile vet Dr Kathy Cooney, who is also president of the International Association for Animal Hospice and Palliative Care.