Changes to breeding scheme rules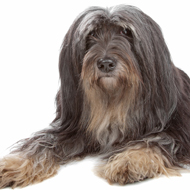 Kennel Club announces new breed-specific requirements
After consultations with breed clubs and councils, the Kennel Club is announcing changes to its Assured Breeder Scheme, which aims to promote good breeding practices.

Changes coming into force from January 1, 2015:
Miniature wire-haired dachshund - DNA test for Lafora's disease will become a requirement, rather than a recommendation
Eurasier - Hip scoring will become a requirement. Elbow grading and patella testing will be recommended
Newfoundland - Elbow grading will become a requirement, not a recommendation. New recommendation that bitches over the age of seven should not produce a litter
Parson Russell terrier - New requirement for DNA tests for primary lens luxation, late onset ataxia and spinocerebellar ataxia
Tibetan terrier - New requirement for DNA tests for rcd4-PRA and PRA3

Assured breeders will have a grace period of six months to implement these changes.

Commenting on the changes, Bill Lambert, KC's health and breeder services manager, said: "The most recent set of changes to the Assured Breeder Scheme will help to maintain maximum progress for dog health and encourage good breeding practices to protect the future of our much-loved pedigree dogs.


"Now that we are heading into 2015 we are pleased to be announcing these changes, all of which have come about as a direct result of input from the breed clubs and councils we work with, to further adapt the scheme to the specific needs of individual breeds with regards to health testing and welfare."