VetPartners announces expansion into Spain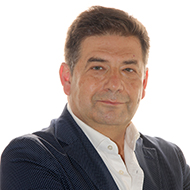 The UK-based group also owns practices in Italy, Switzerland, France and Spain.
VetPartners has announced the purchase of two practices in Spain as part of its continued expansion into the European market.

The UK-based veterinary group has acquired Praxia, one of Spain's leading veterinary practices, together with the Medican Veterinary Center in Madrid.

Based in Alicante, Praxia works with the Faculty of Veterinary Medicine at the University of Murcia and provides residencies in various specialities, including cardiology, diagnostic imaging, internal medicine, oncology and surgery.

The Medican Veterinary Center has an operating room with a team providing emergency, ultrasound, ophthalmologist, cardiologist and dental services.

VetPartners' operation and expansion into Spain is being overseen by vet and managing director Augusto Macias.

The Group first expanded into mainland Europe in 2019 with the acquisition of practices in Italy. It has since acquired practices in Switzerland, France, and Germany.