Further avian flu cases confirmed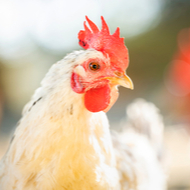 Chief vet issues urgent plea for biosecurity action.
Further outbreaks of avian flu have been confirmed in Lincolnshire and Hampshire.

The outbreaks come as the UK faces its largest outbreak ever of avian flu, with more than 60 cases confirmed since the beginning of November.

The most recent outbreak was identified at premises near Romsey, Test Valley. Cases were also confirmed over the festive period in King's Lynn, West Norfolk and East Lindsey.

Last week, the UK's chief veterinary officer Christine Middlemiss called on poultry keepers to undertake the urgent biosecurity measures needed to keep their birds safe and prevent the further spread of the disease.

She said: "We have taken swift action to limit the spread of the disease including introducing housing measures. However, we are seeing a growing number of bird flu cases both on commercial farms and in backyard birds right across the country.

"Implementing scrupulous biosecurity has never been more critical. You must regularly clean and disinfect your footwear and clothes before entering enclosures, stop your birds mixing with any wild birds and only allow visitors that are strictly necessary."

A UK-wide avian flu housing order was announced in November, making it a legal requirement for all bird keepers to keep their flocks indoors.