Survey highlights vets' antibiotic resistance concerns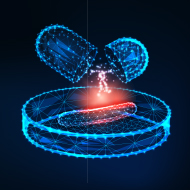 BVA calls on pet owners to work with their vet to tackle the threat.

More than 90 per cent of vets fear their inability to treat infections in pets in the face of antibiotic resistance, according to new research.

Figures from the BVA's Voice of the Veterinary Profession survey – released ahead of European Antibiotic Awareness Day (18 November) - also reveal a general lack of understanding about the threat of antibiotic resistance among pet owners.

Of the 406 companion animal vets that responded to the survey, 76 per cent said they felt clients were not aware of the issue. Almost all said they had seen clients attend appointments expecting to receive antibiotics to treat their pets.

In light of the findings, BVA President Justine Shotton is calling on pet owners to work with their vet to tackle the threat of antimicrobial resistance.

"Worryingly, as in human medicine, some bacteria no longer respond to the antibiotics we use to treat pets," she said. "We know that owners love their pets and may often think that antibiotics are the best answer to treat their beloved companion, but this is not always the case.

"We need pet owners to help us keep antibiotics working against serious and potentially life-threatening infections now and in the future. Don't automatically expect antibiotics when your pet is unwell and always follow your vet's instructions in giving the recommended dose at the right time and for the duration prescribed."
To help tackle the growing problem of antibiotic resistance, the BVA has published the following series of tips to help pet owners be antibiotic aware and play an active role in the fight against antibiotic resistance:

Antibiotics are not always the answer: Antibiotics only treat illnesses caused by bacteria, not viruses. Trust your vet if they say antibiotics aren't needed.

Always finish the antibiotic course: Take the recommended dose, at the right time, for the duration prescribed by your vet. Not completing the course can be very risky and may allow resistant bacteria to survive.

Use the right drug for the right bug: Different antibiotics work for different bacteria. Sensitivity tests recommended by your vet can help identify the right drug.

Don't try to treat your pet yourself: Don't share antibiotics between animals or re-use tablets that were prescribed for an earlier illness. They may not be appropriate for your pet's current condition, or they may be toxic for certain animals, out of date or contaminated. Never give human medicines to your pet as they could be dangerous.

Prevention is always better: Avoid the need for antibiotics by taking your pet for regular health checks to a vet. Follow your vet's advice, give your pet a nutritionally balanced diet, and keep your pet's vaccinations up to date.

BVA is also encouraging pet owners to look at the 'Are you antibiotic aware?' poster, developed by human and animal health organisations, to see what steps they can take to use antibiotics responsibly. The resource is available for download at bva.co.uk.