New additions to BSAVA drug client information leaflets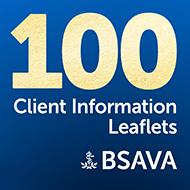 More than 100 leaflets are now available for members to download.
The BSAVA has announced eight new additions to its bank of drug client information leaflets, bringing the total number to 103.

Designed to be printed in practice, the new leaflets include Antihistamines, Ferrous sulphate, Fluconazole, Hydrochlorothiazide, Imipramine, Leflunomide, Travoprost and Trimethoprim/Sulphonamide.

The leaflets are available free for members to download from the BSAVA Library, or non-members can buy them as part of the 'Formulary Plus' online subscription. They also all have an option to add practice details if required.

BSAVA started producing leaflets in 2011 to help vets fulfil their obligations to provide information to clients about the drugs they prescribe. Since then, the array of content has grown to include feline and canine behaviour, exotic pets and medicines.

BSAVA chair of publications
Julian Hoad,

said: "We are proud to have hit this impressive milestone; we know that our client information leaflets are of great use to our members to help them keep their clients informed and we aim to add to this number every year."

The authors of the leaflets include Polly Frowde, Hannah Hodgkiss-Geere, and Fergus Allerton.