FSA issues update on feline pancytopenia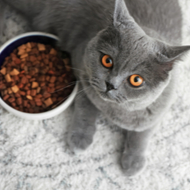 Investigation finds mycotoxins in recalled cat food samples
Researchers investigating a rise in feline pancytopenia cases in the UK have identified the presence of mycotoxins in several recalled dry cat food samples.

A joint statement issued on Friday (16 July) by the Food Standards Agency and Food Standards Scotland, reads: "The presence of mycotoxins has been identified in a small number of samples of the recalled cat food tested to date. Mycotoxins are naturally occurring toxins produced by certain moulds.

"Mycotoxins are widely found in some types of feed and food and do not, in themselves, indicate they are the cause of feline pancytopenia. The business, FSA and other regulators continue to investigate including undertaking wider sampling and also broader screening for any possible toxins."

Feline Pancytopenia is a rare condition in which the number of red and white blood cells decrease rapidly, leading to serious illness.

Pets at Home, Applaws and Sainsbury's recently recalled several dry cat food products after researchers at the RVC identified a potential link to the disease. A full list of the affected products is avilable on the FSA website.

According to the latest update from the RVC, a total of 506 cats are now known to have contracted feline pancytopenia, with a mortality rate of 62.5 per cent. The figures are based on cases treated in RVC's hospitals and information provided by a small number of vets across the UK.