MMI extends deadlines for research grants and symposium abstracts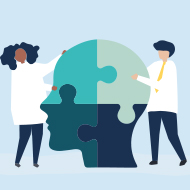 Applicants now have until 21 May to submit research relating to mental health.

The RCVS Mind Matters Initiative (MMI) has announced that deadlines have been extended for both the Sarah Brown Mental Health Research Grants and abstracts for the upcoming Mind Matters Mental Health Research Symposium.
In order to give researchers more time to put their proposals together, the deadline for the £20,000 research grants has been extended to Friday 21 May. These grants fund projects that relate to the mental health and wellbeing of the veterinary professions.
Applicants for the 2021 Sarah Brown Mental Health Research Grant must be affiliated with a university and ethical approval must be in place before any award will be paid. Proposals should be no more than 3,000 words and include aims, methods, ethical considerations, proposed timelines, project costings, and a bibliography. Those wishing to apply should send their research proposal to Lisa Quigley, Mind Matters manager, on l.quigley@rcvs.org.uk
The MMI is also calling for abstracts from researchers in the UK and beyond working in mental health and wellbeing in the veterinary professions for the upcoming Mind Matters Mental Health Research Symposium. The event, titled 'Understanding and supporting veterinary mental health', takes place online on Wednesday 24 November 2021. Research abstracts are also now due for submission by Friday 21 May.
Symposium abstracts should be submitted to Rosie Allister on rosie.allister@gmail.com. Abstracts should be no longer than 250 words and include: background; clear and explicit aims and objectives, hypotheses or research questions; methods; results; discussion; and conclusion.