Importance of psychological safety and appreciation at work discussed by experts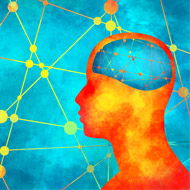 Alan Robinson and Ernie Ward discuss creating a vet and nurse friendly practice
The final afternoon at the virtual BSAVA Congress 2021 focused on recruitment and retention. It is no secret that the veterinary industry can struggle to recruit and retain talent, yet considering the psychological drivers for motivation and engagement at work does not always receive the consideration it deserves.

Alan Robinson, managing director of Vet Dynamics, and Ernie Ward, Chief Strategy Officer at Affordable Pet Labs, discussed the importance of safety and security at work and said that retention was "not just about perks".

Alan explained how team members do not engage with their work unless they feel safe, connected and valued. "People need to be in a positive psychological and physiological state of flow" said Alan. "They need to be in a supportive and safe relationship with practice leaders and managers."

Alan stated how, in order to be attractive as a place of work, employers need to create an environment where "people can look after themselves" and where "confidence and competence is encouraged". He explained how we need to understand the veterinary mindset and to acknowledge how a practice environment can threaten resilience and psychological safety.

"Vets and nurses are ethically and morally driven individuals. We think of ourselves as highly resilient – until we're not."

Alan's top tips for building a psychologically-safe workplace included:

allowing self-expression where team members can acknowledge their 'best selves' as well as their own fallibility
tolerating experimentation by modelling curiosity and encouraging failure with learning
encouraging purpose by making it matter and sharing personal stories.

Ernie Ward started his talk by explaining the "four Rs" in that all team members deserve "roles, responsibilities, recognition and rewards" – build it and they will come – and reflected on the importance of regular feedback. "Catch someone doing something good each day!"

Ernie stressed the importance of offering praise publicly, but saving constructive feedback for private environments – a behaviour that leaders need to consciously and consistently self-evaluate.

It was emphasised that the activity of showing appreciation to your team did not have to involve spending a lot of money. "A handwritten card is the most valuable way I have ever found to thank people in person" said Ernie, and noted his positive experience of finding out that a former employee had kept a card that he had written to her many years ago.

Alan recommended researching the concept of management by appreciation and learning the five different versions of appreciation. "Find out how people like to be appreciated and apply that individually."