Blue Cross names new chief operating officer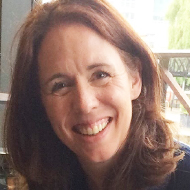 Kelly Grellier aims to spearhead projects combining social care and animal welfare.

Blue Cross has announced that Kelly Grellier will take over from Steve Goody as the charity's new chief operating officer (COO).
Ms Grellier has worked for Blue Cross for the past five years. In her role as rehoming and behaviour director she recently developed an innovative new rehoming strategy, establishing a new operating model, partnership collaborations and a Welfare Board.
Her goal as COO is to create a national integrated network of services, working with other welfare organisations to help pets and their owners.
She intends to establish key partnerships with organisations that focus on social care, so that Blue Cross can better support pets and owners living in poverty or on low income, as well as those experiencing mental health issues, loneliness, or isolation.
Ms Grellier said: "Having worked at Blue Cross for nearly five years now I have been continually motivated by our ambition to increase our impact; ensuring that we are developing strategies to meet the shifting welfare needs of pets as well as the need to recognise the importance of animals in our lives and the enormous value pets bring to society.
"I am inspired daily by the incredible expertise at our charity across pet species and all key disciplines, behaviour, clinical, rehoming, advice and public affairs.
"I have seen first-hand over the last year in particular the importance of pets to teenage friends of my family who have been suffering with their mental health. Life presents many challenges and people's circumstances can change dramatically without warning.
"That is why I feel proud to work for a charity that recognises the vital importance of pets in our lives and the need to support people and their pets. It is a privilege to take on the role of chief operating officer."
Image (c) Blue Cross.