RCVS Council candidates announced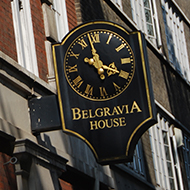 This year's election will take place entirely online.

The candidates for this year's RCVS Council election have been announced.

This year will see 14 veterinary surgeons competing for the four available places. In previous years there have only been three available places, but this has been changed to ensure that elected RCVS Council members remain in the majority.

The 14 candidates are:

Dr Louise Allum MRCVS
Dr Danny Chambers MRCVS (incumbent)

John Davies MRCVS

Dr Matshidiso (Tshidi) Gardiner MRCVS

Dr Grant Hampson MRCVS

Elizabeth Law-Bartle MRCVS

Dr Philip Lhermette FRCVS

Peter Robinson MRCVS

Dr Ian Sayers MRCVS

Dr Huw Stacey MRCVS

Dr Kit Sturgess FRCVS

Dr Samantha Webster MRCVS

Dr Colin Whiting MRCVS


Will Wilkinson MRCVS.
In light of the coronavirus pandemic and its impact on the postal service, the RCVS has gained permission from the Privy Council to allow the election to take place entirely online this year. The change means that veterinary surgeons will not receive physical ballots and will instead receive a letter with instructions on how to vote online.

Eleanor Ferguson, RCVS registrar and returning officer for the election explained: "The small number of veterinary surgeons for whom we do not hold an email address will receive a letter with instructions on how to vote online, in addition to their security code to allow them access to their unique voting website. If they need further help there will also be the opportunity for them to call Civica Election Services, which runs the election on our behalf, who will assist them with casting their vote."

Voting will commence the week beginning 15 March 2021 when eligible members of the profession will receive an email from Civica Election Services.

Ahead of the elections, members of the profession may submit their questions to candidates. The candidates will then pick two of these questions to answer in a short video that will be subsequently uploaded to the RCVS website.

Questions (one per member) can be submitted by emailing vetvote21@rcvs.org.uk or via the RCVS Twitter account (@theRCVS) using the hashtag #vetvote21. Full candidate biographies and manifestos are available to view on the RCVS website.