University of Nottingham appoints 10 of the UK's leading clinicians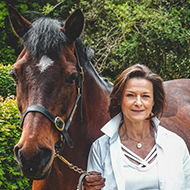 Respected vets to enhance school's teaching experience

The School of Veterinary Medicine and Sciences at the University of Nottingham has appointed ten high profile professionals to take on teaching roles across the school.
The new recruits are highly respected within the profession, with international reputations for clinical practice, research and teaching.
They are Professors Madeline Campbell, Jackie Demetriou, Gareth Arthurs, Freddie Corletto, Mark Dunning, Rob Foale, Jon Hall and Alex Smithson, and Drs Steve Shaw and Toby Trimble.
These clinicians will work with the undergraduate and postgraduate students, as well as those on the School's Apprenticeship Programme; covering topics including veterinary ethics and law; small animal orthopaedics, internal medicine, soft tissue surgery, anaesthesia, dentistry, and dermatology; and veterinary leadership.
Madeleine Campbell, professor of Veterinary Ethics, said: "I am delighted to be taking up this Professor of Practice role, which perfectly aligns Nottingham's vision of a holistic veterinary education and my own ambition to drive forward the development of veterinary ethics as a truly applied discipline which underwrites the many roles which vets play within society.
"This is a fantastic opportunity to promote the relevance of veterinary ethics to clinical practice, research, and policy formulation, both within Nottingham's undergraduate curriculum and postgraduate CPD programmes, and through external collaborations."
The School's director of Continuing Professional Development (CPD) Professor Rob White said: "We are delighted by these appointments and they are a real coup for the School.
"The appointments will integrate with the current staff within the School to enhance both the UG and PG teaching experience and will provide students with an opportunity to work with some of the best and most experienced clinicians in the country."
Image (c) The University of Nottingham.