Online series to help vets tackle the winter blues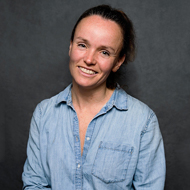 BI Animal Health partners with Wellvet to host wellbeing events.
An online series to help improve the wellbeing of veterinary professionals and teams as the winter approaches has been announced.

The events will be held virtually by Boehringer Animal Health in Collaboration with Wellvet, featuring discussions on combatting seasonal affective disorder, boosting team morale and festive garland making.

Occupational therapist Professor Elinor O' Connor will deliver a talk entitled 'Recovering from the pressures of work', while veterinary coach and mentor Jenny Guyat will speak about 'Reflections for growth'.

The 30-minute presentations kick start tonight at 8 pm (19 November) with a Facebook Live on combatting Seasonal Affective Disorder in lockdown. The full programme is as follows:

8 pm on Thursday 19 November – Combating SAD-ness (in lockdown)! – Dr Claire Gillvray
8 pm on Thursday 26 November – Team morale boosting in tough times – Dan Tipney
8 pm on Thursday 3 December – Virtual festive garland making – Wellness Vets
8 pm on Thursday 17 December – Recovering from the pressures of work – Prof Elinor O'Connor
8 pm on Thursday 7 January – Reflections for growth – Jenny Guyat.

Liz Barton, co-founder of WellVet, comments: "WellVet exists to provide practical tools and a supportive network to help positively influence and improve wellbeing and boost morale. This programme of events is designed to answer specific challenges we're experiencing – now more than ever in veterinary teams, and to bring us together for a bit of festive cheer."

Emma McAnally, territory manager at Boehringer Ingelheim, adds: "During these challenging times, work and life, in general, can often seem overwhelming. We are delighted to support the WellVet Winter Wellbeing series to help improve wellbeing both in the work and home environments."

For more information about the events and details of how to join, visit wellvet.co.uk