Animal Health Trust set to close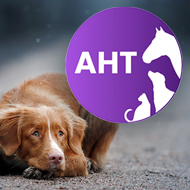 Decision reached after months of trying to secure funding.
The Animal Health Trust's (AHT) Board of Trustees has announced that the charity is to close citing a lack of funding.

The announcement comes after months of the charity trying to secure emergency funding, including the potential use of government schemes.

A statement posted on the AHT's website reads: 'It is with deep regret that today we have announced to our colleagues that the Animal Health Trust's Board of Trustees have concluded that the Trust needs to close and next week will formally begin the process to wind-up the AHT.

'The decision to cease operations has been reached after several months of trying to secure funding. Although substantial progress was made, the charity has been unable to secure the significant funds it needs to have a long-term viable future.'

The statement added that further announcements will be made in due course.