AMTRA welcomes VMD prescribing and supply changes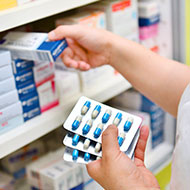 New approach will maintain essential distribution channel for animal medicines)

The Animal Medicines Training Regulatory Authority (AMTRA) has welcomed changes made by the Veterinary Medicines Directorate (VMD) to the way certain animal medicines can be prescribed and supplied during the COVID-19 coronavirus crisis.

Announced this week, the policy allows registered animal medicine advisors (RAMAs) – otherwise known as SQPs - to prescribe and authorise the supply of animal medicines remotely, providing strict procedures are observed. This includes wormers, flukicides, flea treatments and vaccinations.

Under the new approach, the RAMA/SQP is still responsible for the prescription and supply and therefore must:
be the person that has the conversation/consultation with the animal owner

be the person that makes the prescribing decision

be satisfied that the person handing over or dispatching the prescribed product is competent to do so.

"In the current circumstances, if the only available RAMA/SQP at a registered premises is self-isolating, those requirements would prevent in-person supervision," Stephen Dawson, AMTRA secretary general, explains.
"Enforcing those rules would also limit the possibility for the RAMA to be working from home in an effort to limit the number of people on the business premises.
He added: "AMTRA welcomes this new approach during the new unique challenges caused by the COVID-19 pandemic. This will maintain the essential distribution channel for animal medicines while safeguarding the health and safety of staff and customers."
The approach has been adopted across the companion animal, farm, and equine sectors and will remain in place until at least 30 April 2020.