Can your practice spare equipment for the NHS?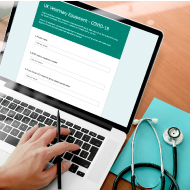 Veterinary practices urged to help human medics in the fight against COVID-19
The British Veterinary Association has called on veterinary practices to help the NHS in the fight against the COVID-19 coronavirus outbreak.

In a tweet, the BVA urged anyone with NHS-compatible human ventilators and other equipment to lend them to hospitals.

Other items practices may wish to donate include monitors, anaesthetic machines, PPE - and any other equipment that is not being used for emergency animal care.

If you think your practice may be able to assist the NHS, please click here to register your interest.