Assured puppy breeder scheme launched in Scotland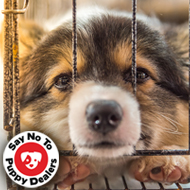 Health test discount incentive for participants
Health testing and screening – for example, the BVA/Kennel Club Canine Health Schemes (CHS) – allow breeders to screen for inherited diseases, and the results can then be used to help ensure that only healthy dogs are used for breeding.

The Scottish Society for the Prevention of Cruelty to Animals (SSPCA) has launched its Assured Puppy Breeder Scheme and breeders in Scotland who engage with the scheme can benefit from a discount on pre-breeding health checks from the Canine Health Schemes (CHS). To support breeders who sign up to the scheme, the CHS will be offering a 15 per cent discount on hip and elbow submissions when they are made through its portal.

All dogs – whether pedigree or crossbred – can suffer from inherited diseases that are passed on from parent to puppy. The new scheme requires breeders to undertake appropriate pre-breeding health checks to screen for a range of these inherited diseases.

Dr Jerry Davies, who oversees the Hip and Elbow Dysplasia Schemes, said: "Vets frequently see puppies bred in poor conditions or bought without a proper understanding of their welfare needs, leading to health or behavioural issues, so it is important to always consider how the puppies have been bred, reared and cared for in their first few weeks.

"We encourage all prospective puppy owners in Scotland to do their research before making a purchase to ensure that they are buying a healthy and happy puppy. We welcome the emphasis the SSPCA scheme places on pre-breeding health checks and are pleased the CHS can support responsible breeders by offering this incentive."

Scottish SPCA Inspectors will be looking for evidence of screening tests that have been carried out as part of the inspection process.