Early neutering of bitches increases incontinence risk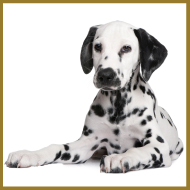 Research reveals link between age and onset
Urinary incontinence affects around three per cent of bitches in the UK. The condition can be distressing and costly for owners and also harm the welfare of affected dogs, owing to an increased risk of urinary infection and dermal lesions stemming from urine-soaked skin.

The link between urinary incontinence and neutering in bitches has previously been suspected, but a study published in the Journal of Small Animal Practice provides real evidence on the extent of this relationship.

The results identified an increased risk of 2.12 times of urinary incontinence in neutered bitches compared with entire individuals. Further to this, it identified an increased risk of 1.82 of urinary incontinence in bitches neutered before six months of age compared with those neutered from six to 12 months within the first two years following surgery.

Although there are many benefits to neutering bitches, these results will help veterinary professionals to make evidence-based recommendations on the timing of neutering, whilst taking other considerations into account.

Other key findings include:

average age at diagnosis of UI was 2.9 years
average time from neuter to UI was 1.9 years.
bitches weighing over 30kg had 2.62 times the risk of UI compared with bitches weighing under 10 kg
increasing bodyweight was also associated with an increased risk of early-onset urinary incontinence.
The study also indicates that bitches of certain breeds – Irish setters, Dalmatians, Hungarian vizslas, Dobermans and Weimaraners – are more prone to early-onset urinary incontinence than other breeds; which highlights that special care needs to be taken when deciding on whether to neuter these breeds.

The research was supported by BSAVA Petsavers and collected data from anonymised veterinary clinical records of 72,971 bitches.