College to launch directory of Fellows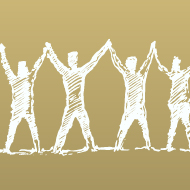 Online directory will showcase Fellowship's work

Members of the RCVS Fellowship are to be showcased in a new online directory, to encourage members of the profession to reach out to Fellows and harness their expertise.

The directory is set to launch on Fellowship day next month (20 September).

According to the college, the fellowship aims to advance veterinary standards by providing a resource of independent knowledge to benefit the profession and the public.

The new directory will include a profile for each Fellow, with biographies, photos and information on areas of professional interest, field of work and positions held.

RCVS director of leadership and innovation Anthony Roberts said: "We are delighted to be launching the Directory of Fellows as a way to showcase the work of Fellows and to promote how they are enriching public discourse about veterinary science.

"Our hope is that both members of the profession and members of the public who have an interest in veterinary medicine will reach out to Fellows, harnessing their expertise to further professional skills and invigorate a curiosity for innovation and the future of the professions. We also hope that the Directory will connect Fellows so that they can continue to work collaboratively to support opportunities to advance veterinary standards.

"We would be grateful to both recent and well-established Fellows to help in this endeavour by completing our online form, providing us with the details necessary to build their profile on the Directory."

Fellows can access the online form through the 'My Account' area of the RCVS website.