Overfishing and hunting pushing iconic species to extinction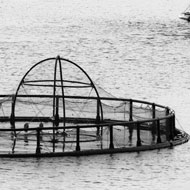 IUCN updates Red List of Threatened Species

Iconic species are being driven to extinction thanks to unsustainable fishing and hunting, according to the latest update of the IUCN Red List of Threatened Species.

For the first time, the IUCN Red List has broken the 100,000 species barrier and includes assessments for over 105,732 species, of which 28,338 are threatened with extinction.

The update shows that rhino rays are now the most imperilled fish families on the planet, with all of the 16 species assessed as Critically Endangered. It also reveals that hunting combined with habitat loss has pushed seven species of primate closer to extinction.

"With more than 100,000 species now assessed for the IUCN Red List, this update clearly shows how much humans around the world are overexploiting wildlife," said IUCN acting director-general, Dr Grethel Aguilar. 

"We must wake up to the fact that conserving nature's diversity is in our interest, and is absolutely fundamental to achieving the Sustainable Development Goals. States, businesses and civil society must urgently act to halt the overexploitation of nature, and must respect and support local communities and Indigenous Peoples in strengthening sustainable livelihoods." 

Jane Smart, global director of the IUCN Biodiversity Conservation Group, added: "Both national and international trade are driving the decline of species in the oceans, in freshwater and on land. Decisive action is needed at scale to halt this decline; the timing of this assessment is critical as governments are starting to negotiate a new global biodiversity framework for such action."

Closely related to sharks, rhino rays live in the waters of the Indian and West Pacific Oceans as well as the East Atlantic Ocean and the Mediterranean Sea. Experts say that increasingly intense and unregulated coastal fishing is driving their decline, with most caught with other fish as "bycatch". 

Rhino ray meat is locally sold, while the fins are highly valued and traded internationally for shark fin soup.

In West and Central Africa, 40 per cent of primate species are threatened with extinction. The rollaway monkey, for example, has shifted from Endangered to Critically Endangered owing to the value of its meat and skin. 

It is believed that Western primates are also suffering severe habitat loss as land is converted to food crops. Road access is facilitating hunting and the transportation of bushmeat to local markets and distant urban centres.