Dogs Trust calls for Domestic Abuse Bill to include pets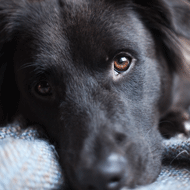 Perpetrators 'use pets to maintain power and control'

The Dogs Trust is calling for pet abuse to be included in a new Domestic Abuse Bill when it returns to parliament.

Last week the Joint Committee published a report on the draft Bill, calling for it to be amended to give greater protection to domestic abuse victims, and well as tailoring the response to each individual's differing needs.

The Dogs Trust welcomed the report but said it was disappointed that it did not mention pet abuse, which evidence has shown is linked to human abuse.

Through its work on the Freedom Project, which offers a fostering service for the dogs of those fleeing domestic abuse, the charity said it knows many perpetrators use a survivor's pet as a means to maintain power and control.

In addition, many refuges do not accept pets, which can act as a barrier to those attempting to flee abuse.

The Dogs Trust said it will continue to campaign for the bill to include perpetrators' behaviour towards pets.