New legal challenge against general licences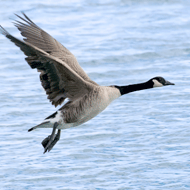 Wild Justice issues fresh challenge regarding GL26
Conservation group Wild Justice has launched a new legal challenge against the general licences for lethal control of wild birds in England.

An initial legal challenge in February prompted Natural England to revoke three of the general licences in April. Wild Justice argues that the licences are 'unlawful' as they should not be issued unless Natural England has satisfied itself that certain legal conditions have been met.

However, now the group is launching a fresh legal challenge regarding two aspects of GL26 - firstly whether 'alternative measures' to lethal control are properly assessed before licences are issued.

And secondly the rules regarding killing carrion crows when they may be causing serious damage to livestock. Wild Justice is questioning whether pheasants can be considered livestock when they are kept for shooting.

The group said it is not calling for the licences to be withdrawn, but is asking Natural England to reflect on the legality of the licences before issuing those for 2020 and beyond.

A briefing point from Natural England said: 'Natural England can confirm they have received a pre-action protocol letter from Wild Justice. But they do not comment on ongoing legal cases.'

In May this year, Defra announced that it would investigate Natural England's decision to revoke the general licences. Environment secretary Michael Gove said he would take over the ultimate decision making powers for the general licences and launched a call for evidence.