Scientists discover new 'jumping' superbug gene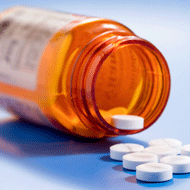 mcr-9 can cause resistance to colistin
US food scientists have discovered mcr-9, a new 'jumping gene' that can cause resistance to the last resort antibiotic colistin.

Cornell University researchers found mcr-9 in the genome of a strain of salmonella. To their surprise, the salmonella strain did not show colistin resistance.

However, when the gene was inserted into a non-pathogenic strain of E coli, researchers were able to 'turn on' mcr-9, making the strain resistant to colistin.

The findings have been published in the journal Mbio.

Co-lead author Laura Carroll said: "When we originally tested the salmonella isolate and found that it wasn't resistant to colistin, we were perplexed. But when [co-lead author Ahmed Gabella] cloned it into an E. coli host, he was able to find that the gene could confer resistance to colistin."

Commenting on the findings, Professor Martin Wiedmann said: "In treatments, if colistin does not work, it literally could mean death for patients. If colistin resistance spreads, a lot of people will die."

mcr-9 is the latest in a string of 'mobilised colistin-resistance genes' first discovered in 2015.

The National Centre for Biotechnology Information added details of the new gene to its database, so that it can be used to identify the gene in bacteria isolated from food and people.