Mascara wand appeal a huge success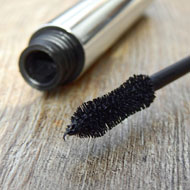 Wildlife charity has received brushes from all over the world

A wildlife centre's appeal for old mascara brushes to help care for its animals has closed after the charity received 'more wands than Hogwarts'.

BBC News reports that pigeons and baby rabbits were among the first to benefit from the 'Wands for Wildlife' project at The New Arc Animal Rescue Centre in Abderdeenshire.

The tiny wands are used to groom and care for the animals and are said to work well because the bristles are so close together.

On its Facebook page, New Arc said that it had received hundreds of emails and mascara wands from the world. Kevin Newell, who helps care for the animals at the rescue centre, told BBC Scotland:
"We have been inundated - we have got more wands here than in Hogwarts.
The mascara brushes are cleaned, and we get them ready for the baby season. They are usually orphaned.

"If using on a small rabbit it's fantastic as they are so fine, it removes mites and dust, and once that grooming process is in place it's a bonding thing. It's like parental care. It keeps them clean, happy and healthy."

Wands for Wildlife was first pitched to The New Arc by the Appalachian Wildlife Refuge, North Carolina, which provides urgent care to injured and orphaned wildlife.

New Arc said that it was fantastic to have so much support for wildlife and re-using items destined for landfill. It now hopes to find a secure a recycling facility for the used wands and will post details of where they can be sent.