A third of pet owners reveal their animals have alerted them to danger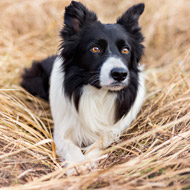 Study reveals pets can save lives
A study by npower on the effects of carbon monoxide poisoning has revealed that a third of pet owners have been warned of danger by their pet.
Two thousand pet owners were surveyed and results show that hazards including fire and carbon monoxide leaks have been detected by their animal companions.
A carbon monoxide leak cannot be smelt, seen or tasted and early symptoms of poisoning commonly include vomiting, excessive tiredness and erratic behaviour. The study revealed that 1 in 10 people are not aware that exposure can be fatal, yet carbon monoxide poisoning causes approximately 50 deaths every year in the UK.
One survey responder commented: "One evening, three years ago, I passed out on the sofa whilst watching television and my seven-year-old Collie licked me non-stop to wake me up. I was able to get up and went out for fresh air in good time. I later found out that the gas fire was giving off high readings of carbon monoxide as was the cooker."
Further examples from the study of heroic pet action include a dog who barked repeatedly to alert a new parent that their baby was having a convulsion; an owner who was woken from a hypoglycaemic attack; and a pet which became agitated after inhaling carbon monoxide and subsequently made the owner aware of the leak.
When compared to humans, animals are often affected by poisonous fumes more quickly. The smaller the body, the faster the symptoms generally develop.