Dog owners urged to 'think outside the gate'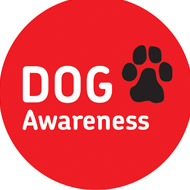 Seven posties attacked by dogs every day

Royal Mail are urging dog owners to 'think outside the gate' as new figures highlight the extent of dog attacks on postal staff across the UK.

The figures, published as part of Dog Awareness Week (4-9 July), show that as many as seven postmen and women fall victim to dog attacks across the country every day.

Furthermore, this figure rises by 10 per cent during the summer holidays, when children and parents are at home, and dogs are more likely to be out in the garden.

Commenting on the research, Dr Shaun Davis, Royal Mail group director of safety, health, wellbeing & sustainability, said: "Our postmen and women deliver to over 29 million addresses across the country. We ask them to exercise caution and respect for all family members, including pets when delivering the mail.

"This summer, we are also appealing to dog owners and their families to help reduce the numbers of attacks, particularly at the door and in the garden."

This year marks the fourth anniversary of Royal Mail's Dog Awareness Week; an event that aims to raise awareness of the issue of dog attacks on postal staff and encourage responsible dog ownership.

The campaign is backed by TV presenter and Battersea ambassador Paul O'Grady, who is a firm believer that that no one should feel unsafe in the workplace.

"It's important we as dog owners, take the necessary steps to give postmen this same respect," he said.

As part of their research, Royal Mail found that over a quarter of UK dog owners left their exterior doors open, allowing their dog to run loose.

In the last year, 36 per cent of dog attacks on postal workers happened at the front door, while 35 per cent (1,888 attacks) took place in the front garden. At these times, dogs were more likely to be unsupervised.
Image (C) Royal Mail