VMD to offer training course for veterinary dispensary managers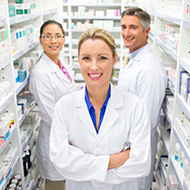 The course will cover a wide range of relevant topics.
The VMD is planning to run a Veterinary Dispensary Manager training course in May 2022, which will provide an overview of running a practice dispensary effectively, whilst working within the confines for retail supply of veterinary medicines.

Training will be provided in a blended format, with talks and workshops to give practical examples of the learning given.

Attendees will receive a VMD certificate of attendance upon completion of the course, and the training will cost £395. More information can be found here.