Government launches consultation on bovine TB eradication strategy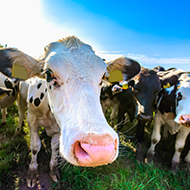 Vets and charities welcome plans to tackle disease and end badger culling

The Government has launched an eight-week consultation on its latest plans to eradicate bovine tuberculosis (bTB) in England by 2038.
The consultation is seeking views on a variety of proposals following the Government's response to the Godfray report. These include plans to phase out intensive badger culling through:
stopping issuing intensive cull licences for new areas after 2022

cutting short new licences after two or three years based on a review

restricting new supplementary cull licences to two years and not reissuing them afterwards

supporting badger vaccination in areas that have completed culls as an alternative to supplementary culling.
The Government stated that bTB vaccination trials will begin in the coming months, allowing work to accelerate towards planned deployment of a cattle vaccine by 2025.
In addition to the consultation, the Government has also called for views on possible future measures to accelerate bTB eradication in England, such as further improvements to testing, encouraging increased uptake of farm biosecurity measures and supporting responsible cattle movements.
The British Veterinary Association (BVA) welcomed the new control plans, but cautioned that any next steps should be underpinned by scientific evidence before any of the proven tools are phased out.
BVA president James Russell said: "Steps to tackle bovine TB going forward must centre on empowering vets and farmers by supporting their pivotal relationship, through better and more timely data sharing and more autonomy for vets and farmers to deploy available tools.
"We recognise the importance of government, farmers and vets working together so it's essential that the Government listens to the views of the profession and industry in planning the next phase. We will be responding to the consultation after seeking views from our members."
In a statement RSPCA chief executive Chris Sherwood supported the government's intention to phase out badger culling.
He added: "The RSPCA looks forward to contributing to this important consultation so that the badger cull can be phased out swiftly and permanently.
"However we note that culling licences will still be issued where the Chief Veterinary Officer determines that this is necessary and we have concerns with that. So we will be responding to this consultation robustly to ensure that this statement to end the culling means just that - an end to the cull.
To view the consultation, please click here.