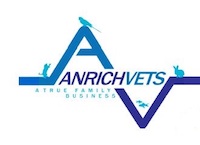 Full-Time Veterinary Nurse, Wigan
We are a tier 3 hospital, referral centre and nurse training practice. Amongst our biggest asset, our team, we provide a wide array of services and equipment that ensure no two days are ever the same. Our popular grooming salon is located within the practice which is also used as a grooming school. We also have a sister company called Northwest MRI & CT that offers an outpatient service to other vets in the northwest area.

Owing to continued expansion, we have an exciting opportunity for a veterinary nurse to join our dedicated team. We are looking for someone who is highly motivated and a great communicator, with an emphasis on outstanding patient care. The role would be ideal for a passionate veterinary nurse who would like to expand their knowledge of surgical procedures and imaging.

We offer an attractive salary, pension scheme and CPD is encouraged to certificate level if desired. Accommodation and a vehicle also available. 40 hour week, weekends are 1 in 5 Saturday mornings. There is no OOH. For full package details, please send your CV to jamesw@anrichvets.co.uk or phone 07753 683588.