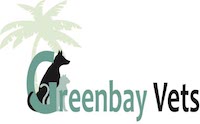 Small animal veterinary surgeon - Position Filled
Position Filled

We are looking for a small animal vet to join our thriving, independent practice in Torbay, South Devon. We have two recently refurbished and air-conditioned surgeries and are proud to be certified ISFM Cat-Friendly and RCVS accredited.

We are a young, dynamic team who aim to provide bespoke veterinary care and excellent client service from a small, loyal team. We are passionate about the professional development and wellbeing of our team with no limit placed on CPD budgets.

One of the owners is an RCVS Advanced Practitioner in Surgery and we perform almost all surgical procedures in-house. We have a visiting RCVS Advanced Practitioner in Zoological Medicine and a fantastic team of 4 RVNs and 2 SVNs.

We do our own OOH, shared with another practice. OOH bonus scheme in place so you are reimbursed if you are called out. Full-time rota is one weeknight/week and one in four weekends.

We are looking for a full-time or part-time vet (minimum of three weekdays/week) to join us. Full-time salary up to £45k/annum plus OOH bonus, pension and CPD (including certificates).

The weekday rota for this position is negotiable, as we are expanding the team. Torbay is a lovely place to live, with fantastic beaches and easy access to Dartmoor and Exeter.

For more details please see our website www.greenbayvets.co.uk/job-vacancies. Please apply with cover letter and CV to laura.mather@greenbayvets.co.uk.