From ESVPS to ISVPS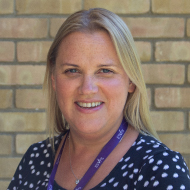 Accreditation provider goes global
The European School of Veterinary Postgraduate Studies (ESVPS), which accredits veterinary training courses and awards qualifications for veterinary practitioners, is to be relaunched as the International School of Veterinary Postgraduate Studies (ISVPS) in January 2020.

The not-for-profit organisation is making the move in recognition of the increasing global spread of its candidates and growing demand for postgraduate veterinary qualifications worldwide.

The ESVPS organisation provides attainable, balanced qualifications for veterinary professionals. From just 56 candidates when it was first established in 2003, it now boasts almost 5,000 Certificate holders worldwide – having launched into Australia, the US, Korea and China during the last 12 months. The range of Certificates it awards for veterinary surgeons and veterinary nurses has increased significantly.

ESVPS works closely with veterinary continuing professional development providers Improve International and SCIVAC which deliver the training for its Certificate Programmes. Harper Adams University provides the higher education body quality assurance in the UK.

Dr Sheila Wills, ESVPS director, said: "Achieving a Postgraduate Certificate supports career progression and increases the level of satisfaction and confidence with which our Certificate holders approach their work. As ESVPS, we have worked alongside many of the world's leading veterinary training providers to help them develop high-quality postgraduate veterinary education that is delivered in a positive learning environment and continually monitored and evaluated. We are working hard to keep our assessment methods clinically relevant and as innovative as possible, to create the best experience for our candidates aiming to achieve a qualification."

She continued: "As an increasing proportion of our candidates are now based in countries outside Europe, relaunching as the ISVPS highlights our track record as a global organisation and makes our Certificates more accessible to veterinary professionals beyond Europe. It also enables our current Certificate holders, while keeping their ESVPS Certificates, to benefit from being part of a growing international community of veterinary professionals with a keen interest in career development."

The ISVPS examination committee comprises over 100 members who are Diplomates of UK, European or USA Veterinary Specialist Colleges, or are similarly qualified or recognised specialists, active in clinical practice. The committee is supported and overseen by the academic board which consists of 10 members who are highly experienced in the academic field and are veterinary diplomates and/or specialists themselves.

The examination committee sets and evaluates all course work, formulates the final examinations and reviews the conduct of the examination. The academic board reviews all assessment performance, and is also responsible for oversight and review of all ISVPS academic policies and processes. The examination committee and academic chairman determine the final exam results.