Consultation 'last chance' to keep Minsmere safe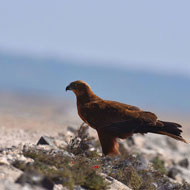 RSPB calls on developer EDF to protect important wildlife site

The third and final public consultation on plans for a new nuclear power plant in Sizewell, Suffolk, launched on Friday (4 January) and will continue for 12 weeks.

In this consultation, the RSPB is calling on developer EDF to make a clear commitment to protecting Minsmere nature reserve, which lies adjacent to the proposed Sizewell C site.

It says the proposals have the potential to significantly impact the reserve's wildlife as well as the experience of visitors.

"Minsmere is a very special and important place for wildlife, loved by the tens of thousands of people who visit the reserve each year from around the UK and abroad," explained RSPB's Suffolk Area manager Adam Rowlands.

"After raising concerns about the potential impact EDF's Sizewell C proposals could have on the reserve in two previous rounds of public consultation, we feel the time is right to ask EDF to demonstrate that they are taking our concerns seriously, by seeking a public commitment from EDF to protect Minsmere and to publish plans for how their proposals will do this.

"This is the final round of public consultation before EDF submit their proposals, and as such, it is the last chance to ask them to keep Minsmere safe."

Minsmere is one of the most important wildlife sites in Europe and, with more than 5,000 different species, it is also one of the most wildlife-rich nature reserves in the UK.

Among the concerns raised by the RSPB about the new site is the impact of noise and artificial light on rare wildlife. The Marsh harrier, one of the UK's rarest birds, is particularly sensitive to such disturbance.

The RSPB has also stressed concern over the impact on its ability to manage water levels on the reserve - which is vital for managing reedbeds and other freshwater habitats - and the potential erosion of Minsmere's coastline.
Image (C) WIkimedia Commons/AshishTripuwar