Brexit: BVA respond to Immigration White Paper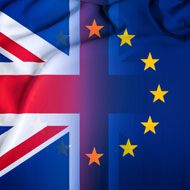 Concerns grow over minimum salary requirement for skilled migrants

The Immigration White Paper, released yesterday, details a plan to end the cap for skilled migrants to work in the UK after Brexit. The list currently includes doctors and engineers, and the BVA are urging the government to include veterinary surgeons.
BVA and the RCVS are producing a joint response to the Migration Advisory Committee calling for evidence on the shortage occupation list 2018.
An additional concern is the proposed consultation to require a minimum salary of £30,000 for skilled workers wanting five-year visas.
Currently, 95 per cent of Official Veterinarians working in UK abattoirs are from predominantly EU countries, and starting salaries are in the mid-£20,000s. BVA have warned that the minimum salary threshold could result in a near "wipeout" of veterinary surgeons working in public health slaughterhouse roles.
President of the BVA, Simon Doherty, stated: "The veterinary profession is already facing a workforce crisis and we are hugely reliant on overseas vets, particularly our colleagues from the EU.
"Veterinary surgeons in abattoirs are highly skilled and carry out critical roles ensuring food safety, safeguarding animal welfare and enabling the UK's trade in animal products. But many won't meet the proposed £30,000 salary threshold.
"When the Home Secretary lifted the cap on non-EU health sector workers in June, BVA called for vets to be included. We reiterate that call today for the immigration cap to be lifted on vets."