EU Summary report on presence of TSEs published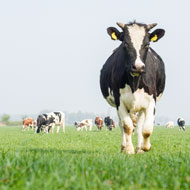 EFSA presents the results of surveillance on transmissible spongiform encephalopathies
T
he European Food Safety Authority (EFSA) has reported on its 2017 monitoring of transmissible spongiform encephalopathies (TSEs) in the EU member states and Switzerland, Norway and Iceland.
TSEs include bovine spongiform encephalopathy (BSE), scrapie and chronic wasting disease (CWD). The diseases affect the brain and nervous system.
The research reports on findings in bovine animals, sheep, goats, cervids and other animal species. Genotyping in sheep is also included.
The main 2017 findings of the report are:
no cases of classical BSE in cattle were reported (out of 1,312,714 tested)
six cases of atypical BSE were reported
933 cases of scrapie in sheep were reported (out of 314,547 tested)
567 cases of scrapie in goats were reported (out of 117,268 tested)
no cases of CWD in cervids were reported (out of 3,585 tested) in the EU
11 cases pf CWD in cervids were reported in Norway.
Full results of the report can be found
here
.
BSE is the only known zoonotic TSE. Although no classical cases of BSE were identified in 2017, a farm in Aberdeenshire confirmed a case of BSE in October 2018.