BEVA appoints new president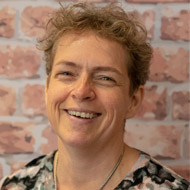 Professor Renate Weller will help develop career coaching initiative

The British Equine Veterinary Association (BEVA) has appointed RVC Professor Renate Weller as its new president.

Renate will begin in her new role at the end of BEVA Congress (12-15 September), taking over from Jonathan Pycock. Tim Mair of Bell Equine Veterinary Clinic and editor of Equine Veterinary Education will become president-elect.

Professor Weller graduated from the University of Munich and has subsequently worked and studied in Germany, the US and the UK.
With a special interest in comparative biomechanics and imaging, she has written more than 100 peer-reviewed articles and 10 book chapters in her field of expertise. She is also a highly sought-after speaker at international and national meetings.

During her presidency, professor Weller said that she intends to embrace the fact that equine vets belong to an international community, all working towards the health of the horse. She also said that she looks forward to launching BEVA's new career coaching initiative.

"We are part of a wonderful but challenging profession and our new career coaching enterprise will provide peer-to-peer support, giving members access to help with career planning," she said. "I am excited to have played a formative role in developing this important service and to be at BEVA's helm when it is rolled out to our members."

Professor Weller currently splits her time at the RVC between clinical, teaching and research work. In October, she will take up the newly created position at CVS Group plc as director of veterinary education.
Image (C) BEVA